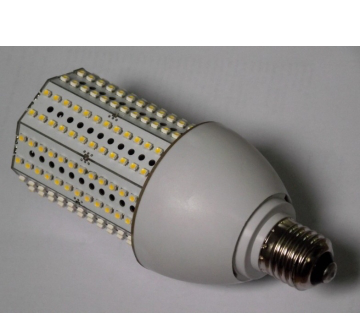 led Corn Light Replace HPSL & HRF E40/E39/E27/E26/B22
| | |
| --- | --- |
| Model: | LED51-CN15WA-03-121112 |
| Approvals: | RoHS,CE |
Key Specification
Corn Light :Model:LED51-CN15WA-03
1) Light Source: 216PCS, 3528 LEDs
2) Luminous Flux: 1400lm
3) Rated Wattage: 16W
4)Base: E40/E39/E27/E26/B22
5) Rated Voltage: 85~265VAC, 50/60Hz
6) Color Temperature: WW(2700~3500K), NW(4000-5000K)
or CW(5500-6700K)
7) Beam Angle: 360 °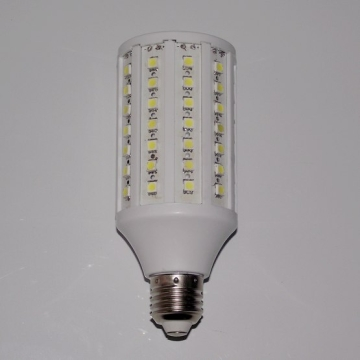 Key Specification
Model LED51-CN15WA-01
Power 15W

Base E27

Source 5050 SMD 86 pcs

Weight 165g

Lumens(LM) 1250~1400 lm

Dimension D56 H141 mm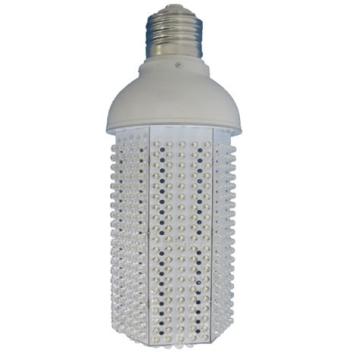 E27 LED Corn Light SMD 40W Replace HPSL and HRF E40/E39/E27/E26/B22
| | |
| --- | --- |
| Model: | LED51-CN40WA-01-101106 |
Key Specification LED51-CN40WA-01-080209
1) Light Source: 660 F5 LEDs
2) Luminous Flux: 3850LM
3) Rated Wattage: 44W
4)Base: E40/E39/E27/E26
5) Rated Voltage: 85~265VAC, 50/60Hz
6) Color Temperature: WW(2700~3500K), NW(4000-5000K)
or CW(5500-6700K)
7) Beam Angle: 360 °
8) Lifetime: Lifetime: 50,000 Hours
9) Size: Dia90mm *L258mm
10) Net weight: 0.65kg
12) Body Temperature: <70℃@Ta=25 ℃
13)Recommended Replaced Bulb: 120W CFL,HPS, Mercury Vapor Lamp
14)24VDC for solar power system is available
15)IP Rating: IP40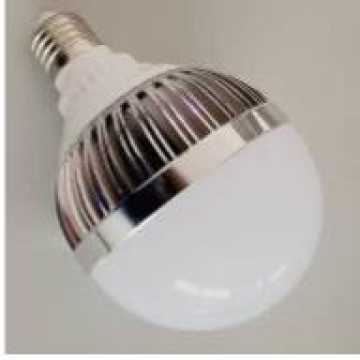 high power 9*1w E27 LED Bulb 172g, D80 H130 mm
Model:

LED51-B09W1A-03-121112

Approvals:

RoHS,CE

Capable:

UL

| | |
| --- | --- |
| Power: | 9w |
| Material: | Aluminum, Glass, PC |
| Life: | 50000 hours |
| Lamp Holder: | E27 |
| Light Source Chip: | Epistar |
| Illuminant: | LEDs |
| Shape: | Global |
| Power Storage or Not: | Yes |
| Color Tones: | Natural White |
| Voltage: | 220V |
| Lamp Base: | E27 |
| Dimmable: | no |

Product Approvals:

CE&RoHS

size:

290g, D95 H150 mm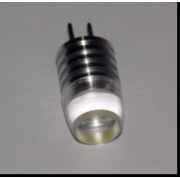 Key Specification
1.5W LED G4 light DC12V 110–127lm with CE and RoHS
Model:LED51-CN01WA-G408
Specifications:

1.LED power:1.5W
2.Qty of LED:1PCS
3.Input voltage:DC 12V
4.Size:D12*H28mm  3.4g
5.LED brand:Epistar
6.Lumens/LED:85–95lm/pc
7.Lumens output:110–127lm
8.CRI of LED:70–75Ra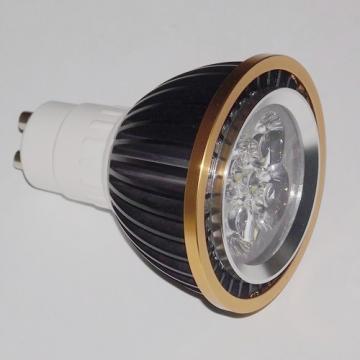 E27/GU10 LED Spotlight with Power 5W
Model:

LED51-S05W1A-07-051109

Approvals:

RoHS,CE

Capable:

CCC,UL

Brief Description:

Input Voltage: 85-264VAC; Lifespan:50,000 hrs; Material: aluminum + glass; Warranty: 2 years; Safety Assurance: CE&RoHS&FCC.

Base:

GU10(E27)

Lumens:

440~520lm

Dimension:

D62 H70

Weight:

90g

LED51
light source

:Epistar, etc. be optional.

Color temperature

2800K –8000K.warm white, nature white, cool white, optional.

LED51
light colors

white, red, green, blue, yellow, RGB etc. optional.3

Lens angle

15°,30°,45°,60°.
5W LED51 spot light with GU10/E27/E14/MR16 base,CE and RoHS approved
Model : LED51 S05W1A-09
Specifications

1.LED power: 5W
2.Base: GU10/E27/E14/MR16
3.Size: 60g,D49 H72mm
4.LED brand: Bridgelux
5.Lumens/LED: 110-120lm(Bridgelux)
6.Lumens output: 400-440lm(Bridgelux)
7.CRI of LED: 70-75Ra(Bridgelux)

4W LED Lightdesign51 spotlight
Model:LED51 S04W1D-01
Base: MR16(GU10)
LED light source Epistar/Cree
Number of LEDs: 4x1W
Power: 5.5WInput Voltage: AC85-265V
Dimension: 50x55mm
Weight: 46g
Lumens: 290-380lm
Color temperature: 2800-8000K warm white, nature white,
cool white,be optional.
LED viewing angle: 15°,30°,45°,60°,  be optional.
Lifespan: 50,000hours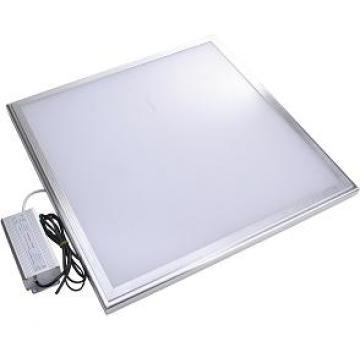 Key Specification
720pcs SMD 3014 Wall Lighting:
Model: LED51 PL6060CX

LED Power: 72W

Fixture Power: 83W

Size: 595x595mm

Life time: 50000hrs

CRI: 70

Warranty time: 2 years

CCT: 3000K, 4000K, 5700K

LED source: 720pcsxSMD 3014

Safety assurance: CE & RoHS & FCC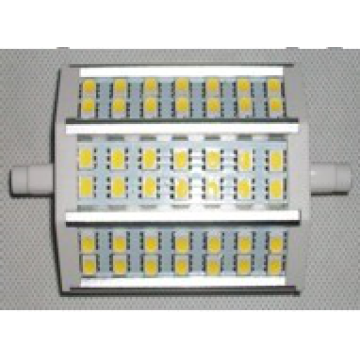 10W LED R7S Light
Key Specification
10WInput voltage
AC 85~265VQty of LED
42 pcs 5050 SMD LED Size
90g, W51*H31*L118 mmLED brand
EPISTARLumens/ LED
18-22 lmLumens output
685-695lmCRI of LED
> 70 RaColor temperaturewarm white 2800~3000K, 3000~3200K, nature white(day white) 4000~4500K,  neutral white (pure white) 5500~6000K, cool white 6000~6500K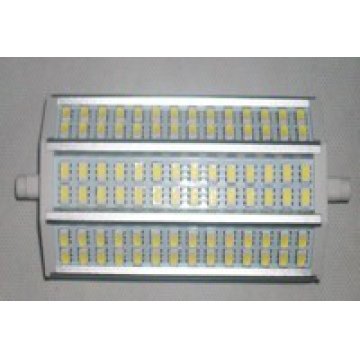 15W LED R7S Light

Model:

LED51-R15WA-01-101112
Key Specification
| | |
| --- | --- |
| LED power | 15W |
| Input voltage | AC 85~265V |
| Qty of LED | 84 pcs 5050 SMD LED |
| Size | 163g, W51*H31*L189 mm |
| LED brand | EPISTAR |
| Lumens/ LED | 18-22 lm |
| Lumens output | 1515-1525lm |
| CRI of LED | >70 Ra |
| Color temperature | warm white 2800~3000K, 3000~3200K, nature white(day white) 4000~4500K,  neutral white (pure white) 5500~6000K, cool white 6000~6500K |